Best Flushing Toilets with The Best Flushing System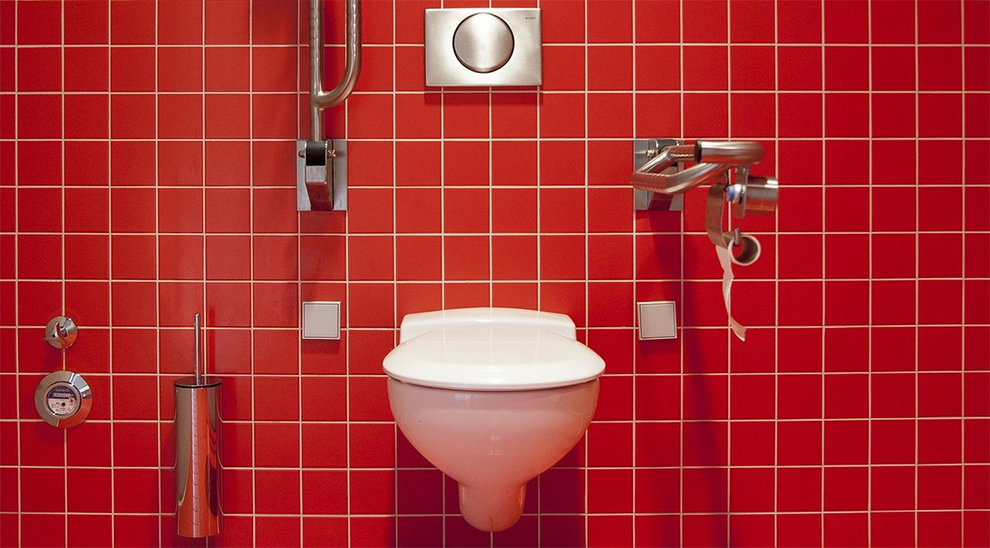 Can you imagine yourself going to an outhouse in the middle of the night to answer nature's call? Well, that was the case for millions of people around the world until the invention of the modern flushing toilet in the 20th century. Today everyone wants to install the best flushing toilets in their homes that look avant-garde and add to the visual appeal of the bathroom. The most powerful flushing toilets available today also save water, don't occupy too much space, are comfortable to use, and come loaded with exceptional features. In fact, people are willing to shell out extra money to get the strongest flushing toilets with additional technical specs. However, the main criteria for selecting the best flushing toilets still come down to its flushing power and performance.  The best power flush toilet can clear out your load with a single 1.28 gallon flush.
In case you are moving into a new house or want to renovate your bathroom with the most powerful flushing toilet, mind you selecting from the best flushing toilets can be a tough decision to make. With so many designs and features available for the strongest flushing toilet, it is natural to get flustered. Then there are different flushing types to choose from such as gravity-fed, power-assisted, or dual flush toilets.
To make this decision less nerve-wracking, we did some groundwork and have tested and reviewed the best flushing toilets available in the market today. We have also provided a buying guide on the features that you must look out for when purchasing the strongest flushing toilet for your home. We will also answer some of the commonly asked questions regarding the best flushing toilets.
So, let's begin with our list of the 10 strongest flushing toilets that you can buy for your home or workspace.
Quickly Navigate Through The Best Flushing Toilets
Our Top Picks
| Product | Ratings | Price | Shop Now |
| --- | --- | --- | --- |
| American Standard 2887.216.222 | 4.1 | $295.70 | Buy Now |
| TOTO MS604114CEFG#01 | 4.5 | $497.77 | Buy Now |
| Kohler 3810-0 Santa Rosa | 4.2 | $399.94 | Buy Now |
| TOTO CST454CEFG#01 DRAKE II 2-PIECE | 4.3 | $423.50 | Buy Now |
| Kohler Highline Classic K-3493-0 | 4.5 | $403.45 | Buy Now |
| Delta Faucet Haywood White Round-Front Flushing Toilet | 4.5 | $228.24 | Buy Now |
| WOODBRIDGE T-0019, Dual Flush Flushing Toilet | 4.5 | $318.00 | Buy Now |
| Luxury Modern Home Galba MU133 | 4.5 | $519.95 | Buy Now |
| Swiss Madison SM-1T254 St. Tropez | 4.2 | $283.92 | Buy Now |
| TOTO CST474CEFGNo.01 Vespin II | 4.7 | $495.60 | Buy Now |
Best Flushing Toilets With A Powerful Flushing System
Factors to Consider When Choosing the Best Flushing Toilets
While performance or flushing power is the most important criteria for selecting a top flush toilet, do make a checklist of the following points before you begin comparing the best flushing toilet on the market.
1. MaP Testing and Flush Rating
If you want to go for the best flushing toilets that conserve water, look for the best toilet flushing system that is MaP or Maximum Performance certified. MaP testing is the industry standard for testing the performance and efficiency of low flow toilets. A MaP certified toilet will ensure that your chosen model is a good flushing toilet that can remove up to 1000 gm. of waste in a single flush. Similarly, to prove its efficiency the best toilet flushing system must qualify the WaterSense® program that requires toilets to have a flush rating of 1.28 GPF or less to earn the WaterSense® label.
2. The Rough-in Measurement/Drain Location
The drain location is also known as the rough-in. It is the distance from the wall at the back to the bolt cap of the toilet. For most of the toilets the average rough-in measurement ranges between 10" to 14". It is extremely crucial to keep this measurement in mind while selecting your toilet as you do not want to end up purchasing the best flushing toilet on the market that doesn't fit in your washroom.
3. Flushing Type/System
Also, check out whether the top flush toilet that you have been eyeing is gravity fed or pressure-assisted. While the power-assisted ones are the most powerful flushing toilets, they do make a lot of noise. Also, the part requirements for vacuum-assisted toilets are different than the traditional gravity-fed ones.
4. Toilet Bowl
While most people prefer oblong bowls as they are more comfortable, they do take up extra space. If your bathroom dimensions are tight, it is better to go for a round toilet bowl. Also, in case any of your family members have any disability, go for the best flushing toilet on the market that is ADA compliant (has a floor-to-seat height of at least 17 inches).
5. Water Usage/Consumption (Gallons Per Flush)
Check the GPF (Gallons per Flush) used by the toilet that you want to purchase. An efficient low flow toilet generally uses 1.28 GPF while the best toilet with powerful flush may use 1.6 GPF.
6. Trapways and Valve Size
The trapway is the pipe that takes the waste from the bowl to the waste outlet. The ideal diameter of a good flushing toilet can be 2.125 inches. While the trapway is visible in most of the toilets, some of the best toilet flushing systems have skirted trapway which makes it easier to clean the bowl. Also, check for the flush valve that draws water through the trapway. Ideally, it should be 3 inches or more in diameter.
7. Installation
If you do not want to take professional help opt for the best flushing toilets that are easy to install. However, we would still advise you to go for a professional installation to be eligible for a warranty.
8. Certification and Warranty
The best flushing toilet on the market will offer a limited 1-year warranty which means that the company will only cover manufacturing flaws and not entertain cases of misuse or bad installation. Some companies also offer an extended 5-years warranty on the flushing system or the toilet body.
9. Style and Type of Toilet
The best flushing toilets today come in various styles which make it difficult to decide which top flush toilet to go for. However, you must also select the one that is convenient and fits perfectly in your bathroom. Majorly there are four types of best flushing toilet on the market today.
One-piece toilets – the bowl and tank are integrated into one unit. Good for modern and contemporary washrooms.
Two-piece toilets – most common ones where the tank is pinned on the top. These come in different styles.
Tankless toilets – these are connected directly to the water supply hence they one of the best power flush toilet
Wall-mounted toilets – they are wall-hung and can help save floor space. These are ideal for people with walking disabilities.
10. Additional Features
Ease in cleaning – if you do not clean your toilet regularly, go for the ones that are easier to clean. Most of the strongest flushing toilets come with an antibacterial glaze coating that prevents bacteria and mold from accumulating on the toilet bowl.
Toilet bidet – those of you who want to save on the cost of toilet papers can check out the best toilet with powerful flush that also supports a toilet bidet. It enables you to clean your private area with water or steam to maintain hygiene.
Quiet toilet lid closing – You should also choose a model that comes with a soft-close seat. This will avoid the loud slamming noise of the lid and can also prevent the younger ones in your house from getting hurt while closing the lid.
Frequently Asked Questions (FAQ)
Why is my toilet flushing slowly even though there's no clogging?
There may be a clog somewhere down the sewer pipe which is not visible. In such a case, it is best to call a plumber for help.
When do I know I need to get a new toilet?
The answer to this question is subjective. While some of the best power flush toilets are durable enough to last a lifetime, you may need to replace certain parts that wear out over time. However, if the cost of replacing parts is a lot, you might consider replacing the setup with a new and good flushing toilet.
Why is my toilet making a gurgling sound?
Most of the time the gurgling sound is caused due to blockage in the sewer that causes air to be sucked back when you flush. In such a case, it is better to consult a plumber or a specialist than trying to figure out things on your own.
Can a modern top flush toilet fit with an old plumbing system?
Technically yes but there may be some issues if you go for a pressure-assisted toilet. These toilets need high inlet water pressure to fill the tank, so if the plumbing in your house cannot support the load, you will face an issue with the flushing mechanism.
Is there a greater possibility of clogging if I choose a low flow toilet?
The chances of clogging are very unlikely since the best toilet flushing systems with lower GPF have power-assisted flushing.
Conclusion
Now that you have the top options of best flushing toilets in front of you, you must take time to analyze all the points mentioned above to get the best toilet flushing system for your home. All the 10 options are great to consider as the best flushing toilet on the market, however, the top choice will purely depend on individual requirements and preferences as well as on the space available in your restroom.